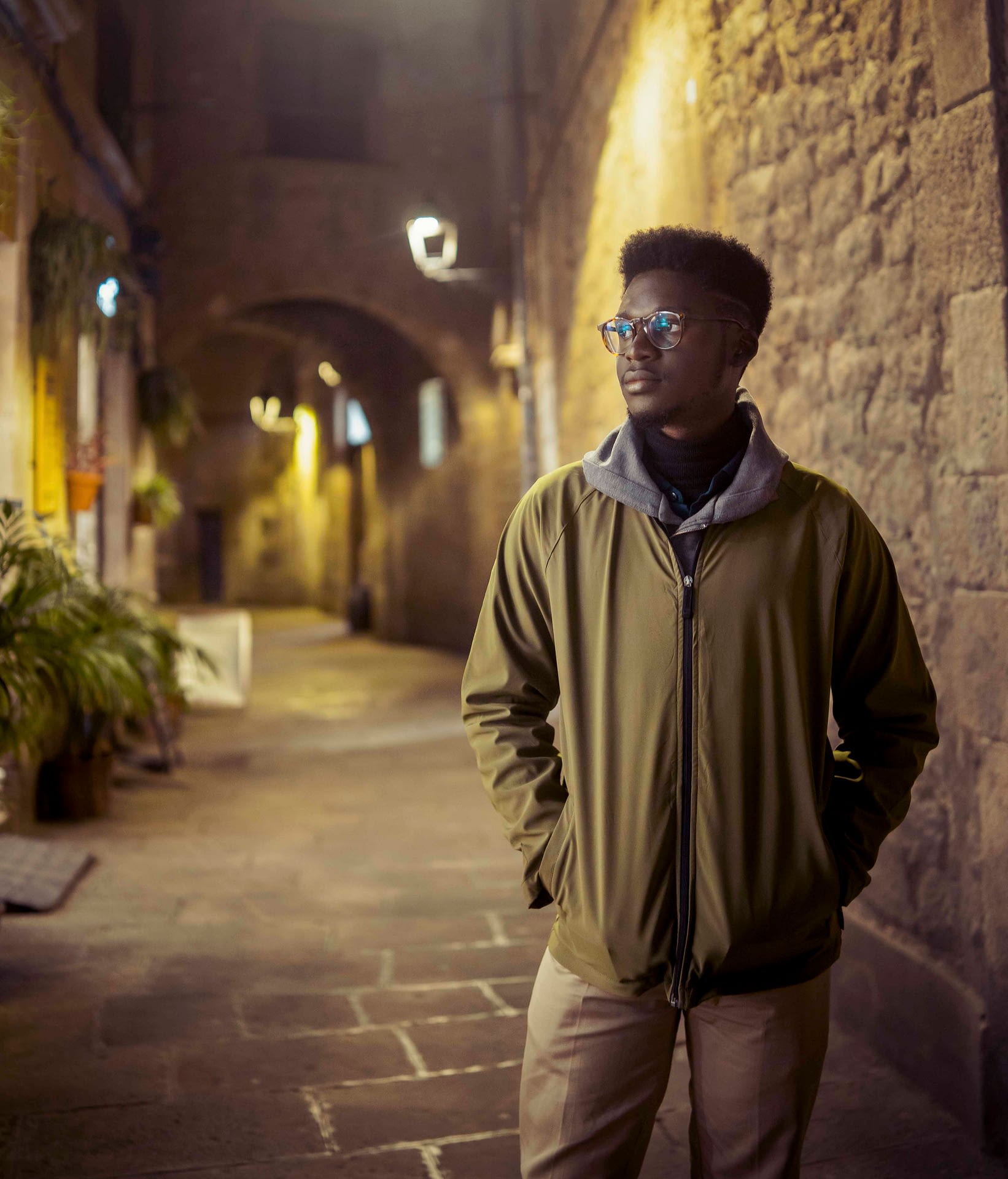 Michael Aboya
Visual Artist
Journey To The 8
My name is Michael Aboya also known as Aboya.8 and this is a story about my journey to the 8, a journey that never ends, a story that will always be told long after I'm gone.
My passion for arts and photography became real in 2013, when I was 19. At that time I was studying software programming. I had no particular interest in it, but my parents wanted me to be a programmer.
The journey and story begins when I lost my father to cancer in August 23 2016, this drove me to realize that one day I will also die, but do I die knowing I pursued my dreams or i wasted my life? So I pursued my dreams of becoming a photographer rather than doing something I did not enjoy.
I dropped out of school and used what little savings and funds I had (that were meant to pay school fees), to get myself a camera (a Canon T3 and Canon EF 70mm – 300mm).
January 2017 I started as a full time photographer, I dedicated everything, myself and time to learning to become a better version of myself, i watched tons of youtube videos day and night until I was finally perfect at doing something.
Today, as a visual artist using Photography to express my artistic vision. My purpose is to tell stories to inspire, empower and get in touch with the emotions of the viewer, in ways they can relate to. These pictures may reflect happiness, love or strength through composition, lighting, and the subject.
"I shoot people for who they are and not what they are, I am the author Of the best photograph in the world 2019 "Songs OF Freedom" – Agora Awards 2019 in Spain, Barcelona. Also winner of three global awards, best eyes in the world 2018, best sound image in the world 2018 and best horse rider image 2018, but above all I am who I am.